---
Lyon Canyon, Santa Clarita, California
Website created and maintained by Stan Walker
---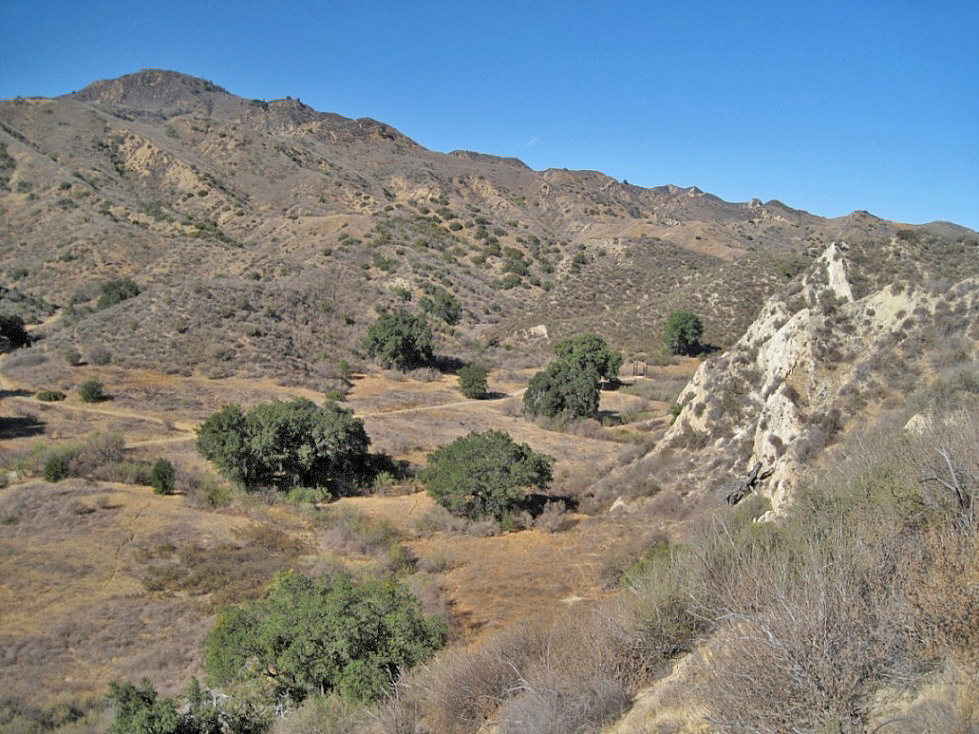 Looking southeast from deep in Lyon Canyon. Interstate 5 can be barely seen in the right center of the photo far in the distance.
---
Lyon Canyon is located north of Towsley Canyon, east of Dewitt Canyon, south of Pico Canyon, and west of Interstate 5. In 1880, Sanford Lyon purchased land at the mouth of the canyon from the government. Eventually, the canyon became Lyon Canyon. The early history consists mainly of ranching and agricultural uses. In recent times, the canyon was used for filming, such as the Dukes of Hazzard TV show. Unlike the other canyons, Lyon Canyon is fairly open, making it attractive to home builders.

The oil history for the canyon doesn't start until 1922 and, of the nine wells drilled, only three found oil.

With the Lyons Canyon Ranch project, the future of much of Lyon Canyon would appear to be tract houses. Lyon Canyon is fenced off and on private property.


---
---
---

stanw@earthlink.net
---
Copyright © 2009 Stan Walker. All rights reserved.
All photographs, unless otherwise noted, are owned by Stan Walker